Welcome to Worcester Marina
Whether you are visiting us to start a holiday or require our marina services our helpful and professional team look forward to meeting you.
We've got it covered
With our knowledge and expertise, you can be sure that whatever you're visiting us for, will be conducted in a professional and friendly manner.
Latest diesel price
Call us for the latest price
01905 734160 
Worcester Marina Services Map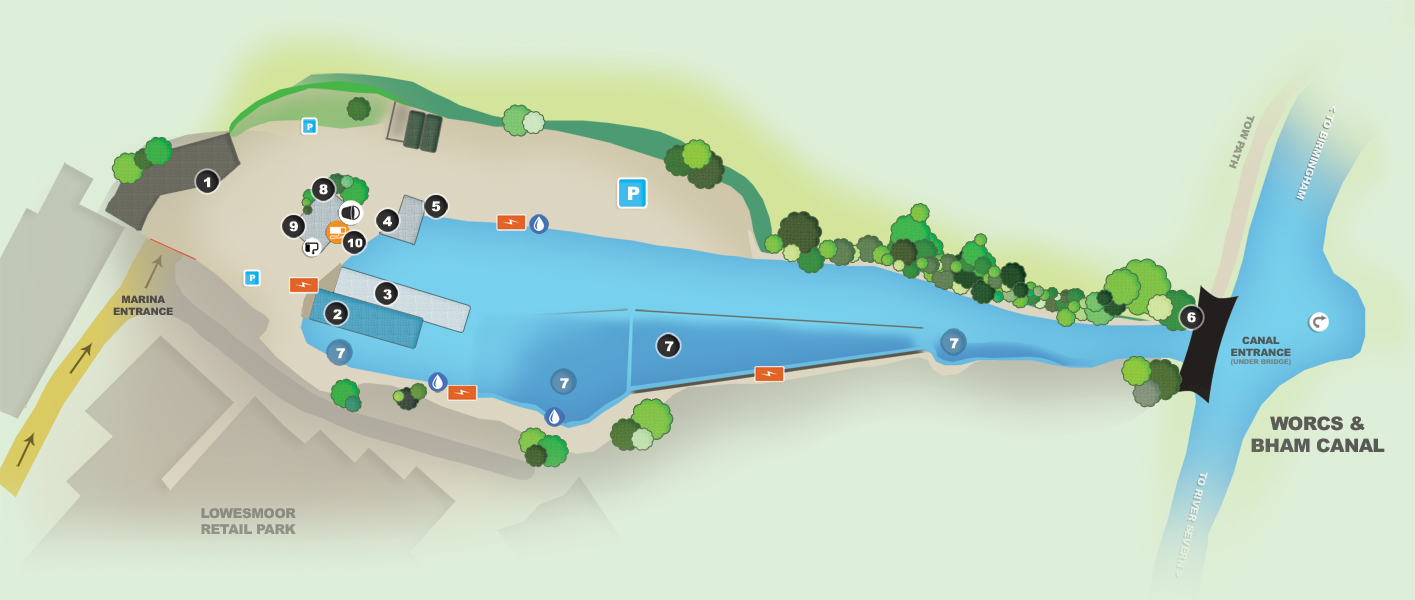 1 – Office, 2 – Wet Dock, 3 – Dry Dock, 4 – Diesel & Pumpout, 5 – Refuse, 6 – Canal Entrance, 7 – Moorings, 8 – Workshop, 9 – Calor Gas, 10 – Elsan Disposal
Need work done? 
Get a quote
We offer full marina services at Worcester, so if you need anything done to your boat, whether it be a standard engine service, blacking, or to have a new water pump fitted, get a quote from us.